Ian King is out with a new presentation "MaaS" for his Automatic Fortunes newsletter. With his "MaaS" presentation Ian King wants to show us how to grab a piece of this nearly $2 trillion pie for ourself and to invest in his #1 MaaS Tech Stock.
What Is "MaaS"?
It is an acronym for "Mobility-as-a-Service."
"MaaS" is likely the biggest tech trend you've never heard of. A recent study predicts this new $70 billion MaaS technology will blossom into a $1.8 trillion industry by 2028.
In short, MaaS will be bigger than AI, 5G and cybersecurity … COMBINED!
It's no wonder many of the world's biggest companies are all racing to stake their claims…
Amazon is investing $1.2 billion into MaaS technology … General Motors (GM) is planning on investing $27 billion by 2025 … and Google is investing more than $30 billion.
Ian King says that "MaaS" will be the biggest electric vehicle story of 2021. And with his "MaaS" presentation he wants to show us how to grab a piece of this nearly $2 trillion pie for ourself.
Ian King is saying that we will have self-driven electric cars moving around that will make transportation seamless and safer. It is a concept that has been proposed by Jeff Brown in a presentation about Elon Musk's SAV and Whitney Tilson in a teaser called TaaS.
---
— RECOMMENDED —
Why April 27th Could Set Off A "Tech Boom" In Stocks
Thanks to the rare convergence of three economic triggers, the clock is ticking down for a once in a lifetime wealth building opportunity.
---
How to invest in "MaaS"?
Ian King says that companies like Google, Microsoft, and Amazon, which are involved in some way would be the safer picks. However, the biggest gainers will be companies that will not feature in news headlines.
He has identified one that he thinks will do well. It builds the LiDAR technology used to create a 3D representation of the car and its surroundings.
This firm already has 55 LiDAR technology patents…
And it already has contracts in place to supply this technology to major car companies like Uber, Volkswagen and Toyota, just to name a few. Waymo uses this company's LiDAR tech.
And GM relies on it for the self-driving Cruise model.
You can find all of Ian's research behind this company … a company that is vital for the self-driving future into Ian King's brand new report called: Mobility as a Service: A $1.8 Trillion Revolution.
Inside, you'll find:
Ian King's complete research into the company (including its ticker symbol) and how it is way ahead of the competition.
How he discovered this company, and why Ian sees it being one of the most profitable opportunities of his career.
Plus, Ian King will share the strategy he used to find hidden opportunities like this one … so you can start using it for yourself.
You will get this special report for free if you sign up for Ian King's Automatic Fortunes newsletter.
---
— RECOMMENDED —
Analyst behind 20-plus triple-digit winners says this is the SINGLE best and most important recommendation he's ever made: "I believe this could triple quickly… and lead to 1,000% gains long term… And do it with LESS risk than most stocks out there today."
Get the critical details here before this stock moves out of "buy" range.
---
Meet Ian King
Ian King is a former hedge fund manager with over two decades of experience trading and analyzing the financial markets.
His market insights have been featured on Fox Business News, Investopedia, Zero Hedge and Seeking Alpha.
At 21, King started in the mortgage bond trading department at Salomon Brothers. He then spent time honing his skills in trading at Citigroup before spending a decade at New York-based hedge fund Peahi Capital.
While there, his team made a 339% total return in 2008 alone. He is also known as one of Investopedia's top resourceful contributors.
In 2017, he came to Banyan Hill Publishing to help our readers get ahead of the markets. He currently has two services: Automatic Fortunes and Crypto Profit Trader.
Ian's newsletter, Automatic Fortunes, identifies trends or massive developments that are set to trigger a technological revolution. Each month, he searches for those needle-in-the-haystack stock plays that can deliver windfall profits in one swoop. Using his exclusive four-step strategy system, Ian then alerts readers to the perfect time to buy.
Crypto Profit Trader is an investment advisory that pinpoints winning crypto trends with a unique, three-part trading strategy. In addition to his crypto service, he developed the first crypto investing multimedia product of its kind for Investopedia Academy.
He is also a weekly contributor to Banyan Hill's Smart Profits Daily — keeping readers apprised of the latest tech trends and investment opportunities.
---
— RECOMMENDED —
Tech Expert: "S.A.V. Will Be Huge"
S.A.V. – that's Elon Musk's next big project that will shock the world.
And after months of research, this tech expert finally found the company that's behind this new project.
This is all part of a $30 trillion trend that's set to dominate this decade.
But hurry – all the big players are already getting in.
For example, Warren Buffett has already invested $15 billion in this trend… and said he's ready to invest $15 billion more.
There's no time to waste… click here now and get all the details
---
What Is Ian King's Automatic Fortunes Newsletter?
Automatic Fortunes newsletter is an "entry level" research service that looks for "tipping-point trends" and recommends a model portfolio with a new stock each month, with trade alerts.
In this research service, Ian King reveals to you his exclusive four-step system for finding "tipping-point trends": massive developments that are set to trigger a revolution.
5G, artificial intelligence and every other new technology you've been hearing about will soon be reality. And with Ian King's system, he will identify companies that are set to soar from these trends.
Take the 5G trend, for example.
This lightning-fast wireless technology will be used to propel the Internet of Things, virtual reality, blockchain, augmented reality … and other breakthroughs in the future.
It makes sense when you think about it…
A driverless car can't stop on a dime if there's a lag in the data it's sending and receiving.
Surgeons can't perform remote robotic surgery over a slow or faulty connection.
5G simply expands the realm of what's possible. And Ian King will share companies at the forefront of this trend — and other trends — that are poised to reap profits in his  Automatic Fortunes portfolio.
Now, we are staying away from household names — like Amazon and Google — that shifted the market back in the early 2000s. Those trades are too crowded! Instead, Ian King will be investing in midcap stocks — in the $2 billion to $10 billion range — that are tied to a new technology that's rapidly changing the world and poised to grow earnings exponentially.
The companies he's looking for have an established track record of profitability, but also have an "X factor."
Sometimes this could be auto-parts supplier that manufactures a vital component for autonomous vehicles. Other times, it could be a payment-processing company reinventing the mobile-payments industry. Or even an e-commerce play in the fastest-growing country in the world.
These companies are overlooked by Main Street and Wall Street alike, but with Ian King's system, you'll be finding these lucrative opportunities just as they hit the tipping point of profitability.
---
— RECOMMENDED —
Alex Green's #1 Tech IPO for 2021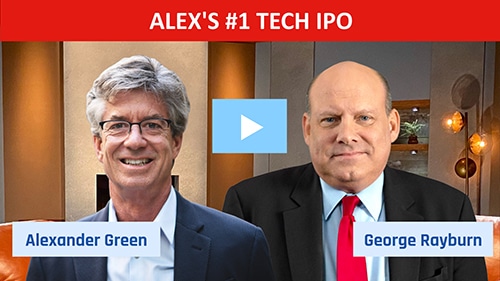 The Silicon Valley firm that backed Apple and Facebook before they went public is betting big on this stock.
Is this the fastest-growing tech stocks in the history of the stock market?
---
What's Included With Your Ian King's Automatic Fortunes Subscripton?
When you sign up, you will receive:
Special Report: Mobility as a Service: A $1.8 Trillion Revolution
Research updates giving you detailed, fast-reading market analysis direct from Ian King and his team, delivered right to your inbox. Expect to hear about a new stock every month — so you'll see 12 new stocks from Ian King every year.
Access to the Automatic Fortunes model portfolio
You'll be able to track each and every position — including Ian King's No. 1 MaaS stock in the Mobility as a Service report — quickly and easily online.
Weekly alerts and updates
With these alerts, you'll never be left in the dark — Ian will update you on everything important happening in the markets, and how it impacts your current positions.
24/7 secure access to Automatic Fortunes private members-only website
You'll find everything that comes with your Automatic Fortunes subscription, quick and easy on this secure, encrypted website.
Dedicated customer care team
If you ever have a question about your membership … you can reach out to Ian King's dedicated customer care team for quick and courteous assistance.
---
— RECOMMENDED —
WARNING!!!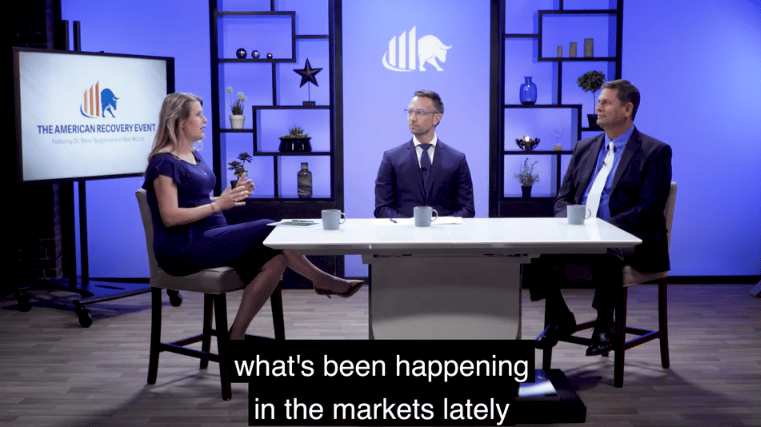 The clock is ticking on the biggest financial event in 20 years.
And if you want to take advantage, you must position yourself now.
---
Ian King's Automatic Fortunes Subscription Fee
You can get one-year subscription of Ian King's Automatic Fortunes Subscription for $47. That's 75% off the regular retail rate — a $150 savings.
For your convenience, they'll automatically enroll you in the Customer Continuity Program…
What that means is, 12 months from now, when your introductory membership in Automatic Fortunes is up … your subscription will be automatically renewed for another year at more than half off the regular rate – just $79.
Ian King's Automatic Fortunes Refund Policy
Your Ian King's Automatic Fortunes subscription comes with a 12-month money-back guarantee.
Closing Remarks On Ian King's "MaaS" Stock Presentation
Mobility as a Service (MaaS) will be the biggest change to transportation in the last 135 years. It is expected to be bigger than the artificial intelligence, 5G and cybersecurity industries … combined!
This $70 billion technology is on the cusp of blossoming into a $1.8 trillion revolution by 2028.
And today, you have the opportunity to potentially double your money in the coming months … and 10x your money by 2030 (if not sooner).
Of course, there are always risks with any investment opportunity…
That's why the first thing Ian King is giving you today is his special briefing: Mobility as a Service: A $1.8 Trillion Revolution.
This special report details everything you need to know about Ian King's No. 1 stock to benefit from this coming revolution…
It already has contracts with most major car companies which rely on this company's technology, and the time to invest is NOW.